Identification
CAS Number
84434-11-7
Name
TPO-L
Synonyms
(Mésitylcarbonyl)phénylphosphinate d'éthyle [French] [ACD/IUPAC Name]
282-810-6 [EINECS]
84434-11-7 [RN]
Ethyl (mesitylcarbonyl)phenylphosphinate [ACD/IUPAC Name]
ETHYL TRIMETHYLBENZOYL PHENYLPHOSPHINATE
Ethyl-(mesitylcarbonyl)phenylphosphinat [German] [ACD/IUPAC Name]
Phosphinic acid, P-phenyl-P-(2,4,6-trimethylbenzoyl)-, ethyl ester [ACD/Index Name]
(ethoxy-phenylphosphoryl)-(2,4,6-trimethylphenyl)methanone
[84434-11-7]
[ethoxy(phenyl)phosphoryl]-(2,4,6-trimethylphenyl)methanone
2,4,6-trimethyl benzoyl phenyl phosphinic ethyl ester
2,4,6-Trimethylbenzoyldi-Phenylphosphinate
2,4,6-Trimethylbenzoylethoxyphenylphosphineoxide
2,4,6-Trimethylbenzoylphenylphosphinic acid ethyl ester
'84434-11-7
ACMC-20akwu
AGN-PC-00UIJ1
BR-50637
Ethyl (2,4,6-trimethylbenzoyl) phenylphosphinate
ethyl (2,4,6-trimEthyl-benzoyl)phenylphosphinate
Ethyl (2,4,6-trimethylbenzoyl)phenylphosphinate
Ethyl phenyl(2,4,6-trimethylbenzoyl)phosphinate
ETHYL-(2,4,6-TRIMETHYLBENZOYL) PHENYLPHOSPHINATE
ethyl(2,4,6-trimethylbenzoyl)phenylphosphinate
EthylPhenyl(2,4,6-trimethylbenzoyl)phosphinate
MFCD08692488 [MDL number]
MolPort-006-140-728
Phosphinic acid, phenyl(2,4,6-trimethylbenzoyl)-, ethyl ester
Photocure TPO-L
PubChem20899
QA-0644
SCHEMBL36028
TPO-L
ZMDDERVSCYEKPQ-UHFFFAOYSA-N
SMILES
CCOP(=O)(C1=CC=CC=C1)C(=O)C2=C(C=C(C=C2C)C)C
StdInChI
InChI=1S/C18H21O3P/c1-5-21-22(20,16-9-7-6-8-10-16)18(19)17-14(3)11-13(2)12-15(17)4/h6-12H,5H2,1-4H3
StdInChIKey
ZMDDERVSCYEKPQ-UHFFFAOYSA-N
Molecular Formula
C18H21O3P
Molecular Weight
316.331
EINECS
282-810-6
MDL Number
MFCD08692488
Properties
Appearance
Yellow liquid
Density (g/cm 3 , 20℃)
1.1
Safety Data
WGK Germany
3
Specifications and Other Information of Our TPO-L CAS 84434-11-7
Identification Methods
UV
Purity
95% min
Absorption (nm)
299, 366
Recommended Concentration
0.3-5.0%
Recommended Applications
Screen Inks;Offset Inks;Flexo Inks;Photoresists;Overprint Varnishes ;Printing Plates
Storage
Photo-initiator TPO-L is sensitive to visible light and any exposure to sunlight should be avoided.
Kept at low/ambient temperature and dry conditions. Avoid contacting with strong oxidants.
The product is stable for 2 years if stored in original, sealed containers under above-mentioned
conditions.
Package
20kg/Drum; 25kg/Drum;640kg/Pallet;800kg/Pallet;1000kg/IBC
Known Application
TPO-L is a liquid photo-initiator for resins containing acrylic groups and for unsaturated polyesters containing styrene. As a liquid photo-initiator with excellent compatibility, it is especially easy to incorporate into all formulations. Since Photo-initiator TPO-L absorbs in long wave region of UV spectrum, it can completely cure paints and surfaces pigmented with TiO 2 . It is particularly suited to use in pigmented coatings, white paints and thick film layers requiring low yellowing and low odor. Photo-initiator TPO-L is usually combined with other photo-initiators, like Photo-initiator TPO-L 184, Photo-initiator TPO-L 1173 or BP-Flakes to improve surface cure.
General View of Documents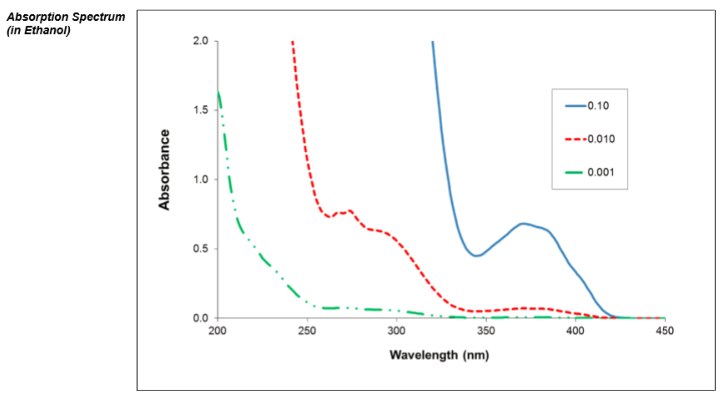 Links
Warshel Chemical Ltd
This product is developed by our sub R&D company Warshel Chemical Ltd, and please click the link below for details.
http://www.warshel.com/tpo-l-cas-84434-11-7/
Watson International Ltd
This product is sold exclusively through our sales company Watson International Ltd, and please click the link below for details.
http://www.watson-int.com/tpo-l-cas-84434-11-7/
https://www.watsonnoke.com/wp-content/uploads/2020/07/Structure-of-TPO-L-CAS-84434-11-7.png
128
302
Janice Zhang
https://www.watsonnoke.com/wp-content/uploads/2019/09/logo.gif
Janice Zhang
2020-07-21 08:38:03
2020-07-24 07:21:10
TPO-L CAS 84434-11-7