WELCOME
About Watson Noke Scientific
STATE-OF-THE-ART EQUIPMENT
With long-standing experience and expertise, advanced management system, more than 30 devoted scientists and engineers, 2 leading labs and 2 owned along with 4 other long-term outsourcing production plants and full access to state-of-the-art facilities, such as NMR, IR, Chiral, GC & HPLC, Watson Noke possesses the powerful research and development capability for new products, and assurance of product quality. Our goal is to reduce the cost and give the entire technique support and the best service to our customers. Watson Noke is playing a very important role in developing key intermediates and working on complex projects across different R&D companies of FCAD.
Universities: Cornell University, Harvard University, National University of Singapore, The University of Auckland, The University of Melbourne, University College London, University of Birmingham, University of Geneva, University of Groningen, University of Leuven, University of Texas, University of Toronto, Universität zu Berlin.
Government and R&D institutions: CERN – Conseil Européenn pour la Recherche Nucléaire, CEA – Commissariat à l´énergie atomique et aux énergies alternatives; EDQM – European Directorate for the Quality of Medicines, ISRO – Indian Space Research Organization, LGC – Laboratory of the Government Chemist, MKEK – Mechanical and Chemical Industry Company, Scion – New Zealand Forest Research Institute Limited, TUBITAK – The Scientific and Technological Research Council of Turkey, USP – The United States Pharmacopeia Convention.
Pharmaceutical companies: AstraZeneca, GSK, Merck, Pfizer, Sanofi;
Gene companies: Illumina;
Reagent companies: Alfa Aesar, Apollo Scientific, Sigma-Aldrich, TCI;
Companies for cosmetics and personal care: Coty, Estee Lauder, Firmenich, P&G.
Other customers: Ballance Agri-Nutrients Ltd., BASF, EURENCO, Fujitsu, GE, Protex International, Samsung, SEKISUI, Siemens, Skeleton Technologies, Solvias AG, Saturn PJSC (Saturn  Public Joint Stock Company), Sony, SIBUR, Siegwerk Switzerland AG, tesa SE and Ve-Ge Hassas Kağıt ve Yapıştırıcı Bant San. ve Tic. A.Ş.
WHAT WE OFFER
Search Our Products & Services
WATSON NOKE meets customer's needs by leveraging our accumulated wealth of technical knowledge and experience and harnessing our diverse range of facilities and equipment designed for all kinds of chemical reactions.
We have considerable experience in developing analytical methods for the complete range of our analytical portfolio, and for the entire life cycle of a drug. Typical applications are:
Quality Control of APIs, starting material, intermediates and finished products
Stability testing
Characterization of substances…
Based on our advanced equipment, long-standing test, analysis and synthesis experience, chemical action understanding and excellent supply chain control, Watson Noke provides service of developing chemical formulations, both original and modified. By our service, our clients can take their time catching marketing and cost down by larger extent.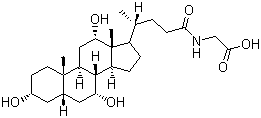 https://www.watsonnoke.com/wp-content/uploads/2013/01/Structure-of-Glycocholic-acid-CAS-475-31-0.gif
118
261
Watson Noke Web Service
https://www.watsonnoke.com/wp-content/uploads/2019/09/logo.gif
Watson Noke Web Service
2013-01-03 09:00:35
2015-05-06 07:16:54
Glycocholic acid CAS 475-31-0

https://www.watsonnoke.com/wp-content/uploads/2013/06/Structure-of-Tris2-methylphenylphosphine-CAS-6163-58-2.gif
92
107
Watson Noke Web Service
https://www.watsonnoke.com/wp-content/uploads/2019/09/logo.gif
Watson Noke Web Service
2013-01-03 08:39:16
2015-05-06 07:17:17
Tris(2-methylphenyl)phosphine CAS 6163-58-2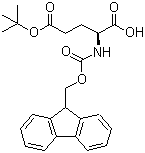 https://www.watsonnoke.com/wp-content/uploads/2013/01/Structure-of-Fmoc-GluOtBu-OH-CAS-71989-18-9.gif
153
145
Watson Noke Web Service
https://www.watsonnoke.com/wp-content/uploads/2019/09/logo.gif
Watson Noke Web Service
2013-01-03 08:26:29
2015-05-06 07:17:34
Fmoc-Glu(OtBu)-OH CAS 71989-18-9
Our Expertise

| | | | | | | |
| --- | --- | --- | --- | --- | --- | --- |
| Acetylation | Acylation | Alkylation | Amidation | Ammonolysis | Bromination | Chlorination |
| Chloromethylation | Chlorosulfonation | Condensation | Cyclization | Dehalogenation | Dehydrohalogenation | Elimination |
| Esterification | Etherification | Formylation | Friedel-Carfts acylation | Fries rearrangement | Gabriel synthesis | Grignard reaction |
| Halide exchange | Hofmann degradation | Hydrogenation (catalytical) | Methylation | Newman-Kwart rearrangement | Nitration | Nitrosation |
| Oxidation | Phase transfer reaction | Reduction (Catalytical, metal hydrides) | Ring Fusion | Rosenmund reduction | Sandmeyer reaction | Saponification |
| Schotten-Baumann reaction | Substitution | Sulfation | Sulfonation | Transesterification | Vilsmeier reaction | Williamson ether synthesis |